Fastfood chains nowadays are becoming popular across the globe simply because it is convenient, affordable and at the same time satisfies one's taste buds!
What pops out in your mind when you are asked about fast-food restaurants? Jollibee or McDonald's? Chances are, these two will be the first ones to come to mind as these are the top two fast-food joints in the Philippines. But going international, it seems Jollibee is ramping up its expansion with nearly double the number of locations compared to what McDonald's has in its home country in the US. Reportedly as of 2018, it has more than 30 locations compared to McDonald's.
History of Jollibee
Established in the year 1978, in Quezon City, Philippines. It was originally a Magnolia ice cream parlor but later on, Tan Caktiong (the founder) realized that this is not getting him anywhere. And so, he added hot savories to the menu and it became so popular, he converted his restaurant and named it Jollibee.
History of McDonald's
Established in the year 1955 by brothers Maurice and Richard McDonald's in San Bernardino, California. McDonald's was originally a small hamburger restaurant. Then with the help of Ray Kroc, he offered to start a franchise program for the brothers. Ray Kroc opened the first franchise in Des Plaines, Illinois, and in the same year launched the McDonald's Corporation and buying out the McDonald Brothers in 1961.
The Menu
Jollibee and McDonald's have similar items on their menu. You can check the Jollibee menu and McDonald's menu here for comparison. Similar food items include the fried chicken, spaghetti, hamburger, and fries. Although they have the same items on their menu, they also have some items that the other does not offer.
For example, Jollibee has the Jolly Hotdog which McDonald's doesn't have. Other meals would include Lumpiang Shanghai, Beef Tapa, Palabok, and Arroz Caldo. On the other hand, McDonald's also has something that Jollibee doesn't have. These would be their famous McNuggets, Twister Fries, Hashbrown, and Fish fillet burger. From here, we can see what sets each other apart. But we will be focusing more on their chicken, burger, spaghetti, and fries.
Fried Chicken
At first glance, one might not be able to tell which crispy chicken is from which. They offer three main parts when it comes to the chicken as these are drumstick, thigh, and wing parts. According to Mike Chen's Youtube Vlog on Jollibee vs. McDonald's the McDonald's Fried chicken is saltier on its chicken skin while Jollibee Chickenjoy has just the right amount of the combination of real skin and breading which makes it more flavorful.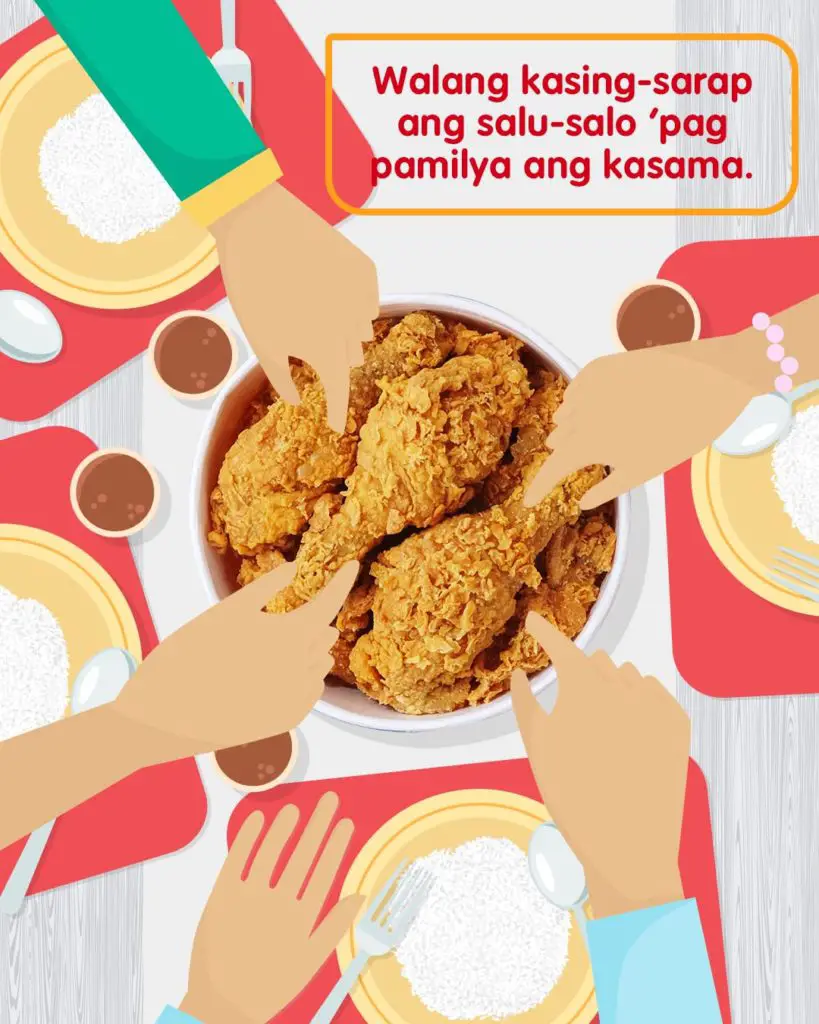 The same goes for the Caleon Twins and Chris Urbano's Youtube Vlog on Jollibee vs. McDonald's, they said that the Jolly Crispy Chicken looks and tastes more like an authentic chicken while McDonald's Fried Chicken is crispier, it tastes bland without the gravy. The majority of the preferences of the foreign Youtubers say that Jollibee is more flavorful and not just your typical crispy chicken. Among the two, the Jolly Crispy Chicken tastes and looks closest to natural and, so without a doubt, this round goes to Jollibee.
Spaghetti
The spaghetti from these two fast-food restaurants looks similar to each other but tasting them can tell the difference. Jolly Spaghetti tastes sweeter compared to McSpaghetti, according to Mike Chen's Youtube Vlog on Jollibee vs. McDonald's. This is probably because Jollibee originated in the Philippines, and that it has a "sweet Pinoy style" flavor that caters to Filipinos.
Also according to Mike, the McSpaghetti is both sweet and peppery which balances its taste. Sauce consistency, Jolly Spaghetti has a thicker sauce compared to McSpaghetti. But if we are talking about taste balancing, McDonald's wins this round.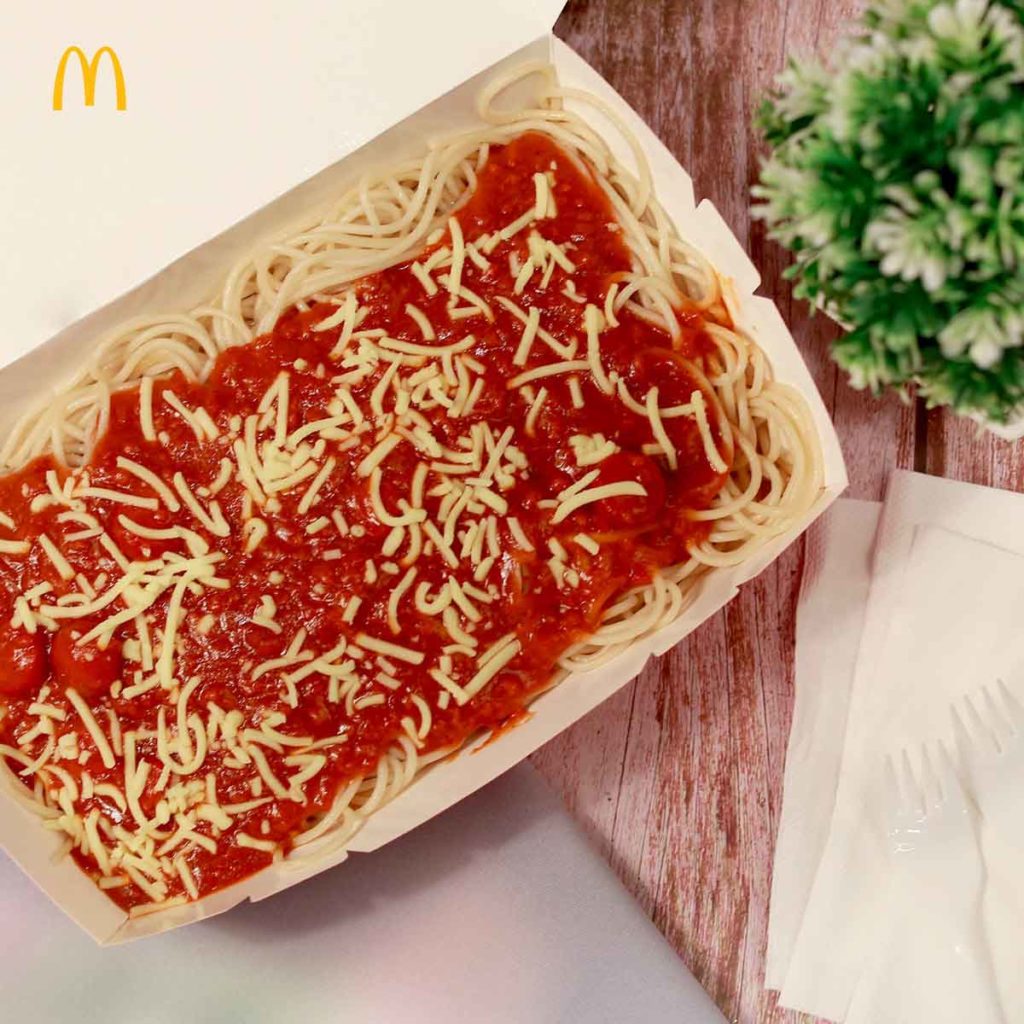 Burger
As we unwrap both burgers and put them right beside each other, size-wise, the Yumburger looks hunkier, bigger, and heavier compared to Burger Mcdo. According to the Caleon Twins' Youtube Vlog on Jollibee vs. McDonald's, when it comes to the bun and patty ratio, the Burger McDo seems to be more balanced than the Jollibee Yumburger because the bun of the Yumburger is larger than its patty.
Youtuber Mike Chen on the other hand said that the Yumburger patty tastes like real beef compared to the Burger McDo that it has this grilled flavor taste. It will be a draw for this round because both are appetizing. It can satisfy a hungry craving stomach.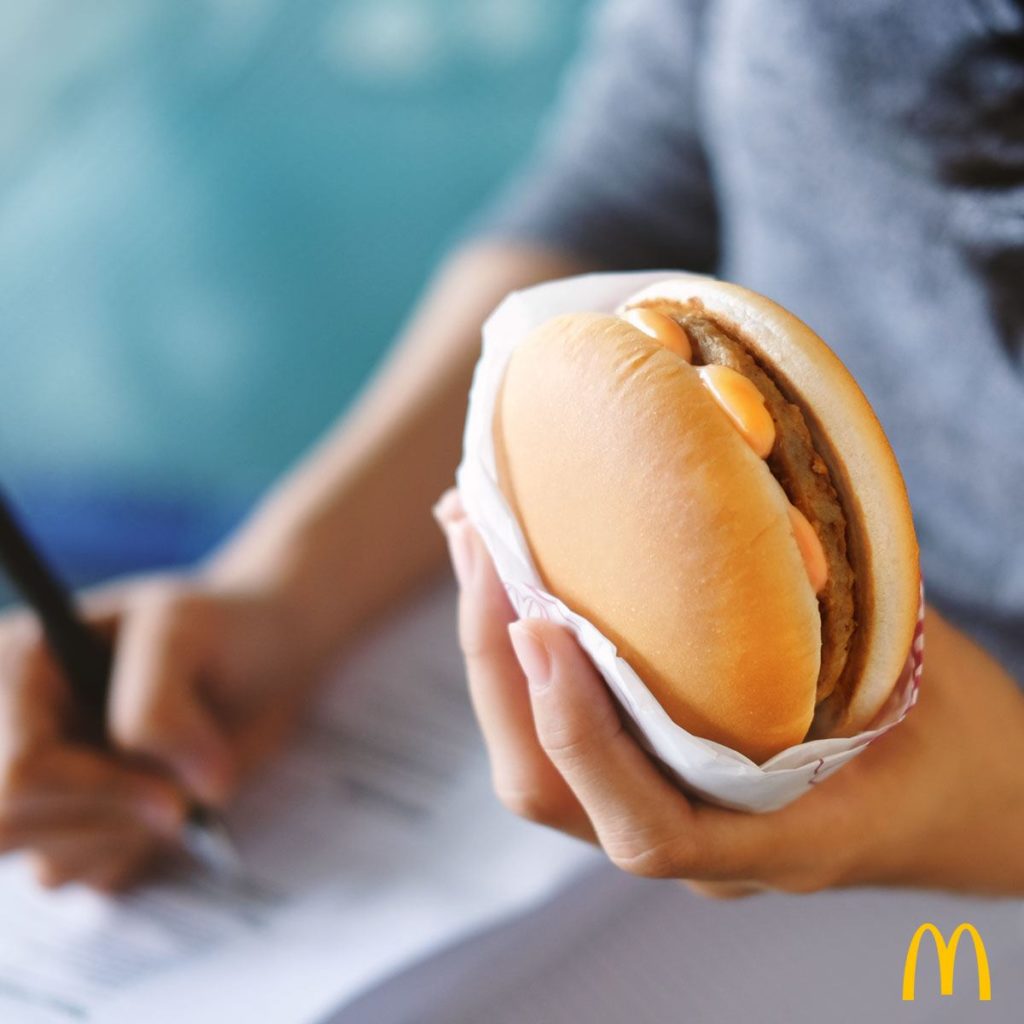 Fries
Fries are deemed to be underrated but, it is important to consider because it becomes the unique selling point of these restaurants to most of their customers. These are the only ones that do not change recipes nor get pulled off from the menu when sales go low. This simple add-on meal accounts for a lot of the profits that these companies can make.
According to Mike Chen's Youtube Vlog on Jollibee vs. McDonald's, both their fries taste good but, the Caleon Twins' Youtube Vlog expounded the differences in their fries. They said that the Jolly Crispy Fries has just the right amount of saltiness (barely has salt) while the McDonald's French Fries has more salt in them which adds more flavor to their fries. The Caleon Twins also said that in terms of crispiness, McDonald's Fries are crispier than the Jolly Crispy Fries but remember to eat them immediately to avoid sogginess. This round goes to McDonald's.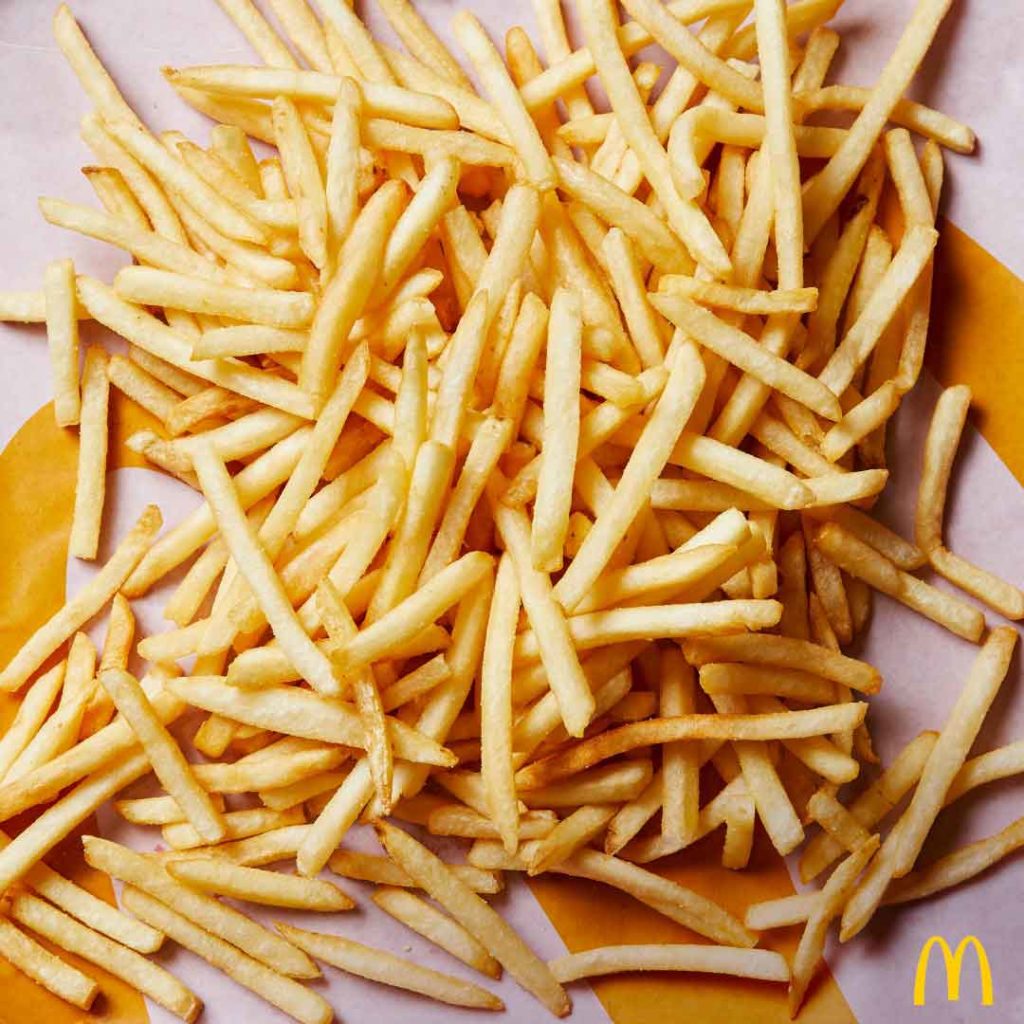 Quality
The "nostalgic feeling" that it gives to a person when one eats their meal is what Jollibee claims. Making you feel like your home, especially if your a Filipino. According to some Filipino migrant workers they said that Jollibee brings you back home. Jollibee wins this category because its serving size is large from burgers, spaghetti, and crispy chicken.
Price
Each meal that they offer is priced competitively at different values. Both are budget-friendly which targets mostly students and families. But when it comes to affordability, Jollibee wins this round. Maybe because McDonald's is a foreign company? That is why their rates are higher and expensive compared to Jollibee? But their price differences are not far from each other. For instance, in the Philippines, a one-piece of chicken joy with rice inclusive of a drink is Php 84, while in McDo with the same variables would cost Php 110 both in delivery.
Verdict
They have served millions of people in thousands of different branches worldwide, but who has the better meals? If we are to use the opinions of the YouTubers, the results would be mixed. Jollibee would win in their chicken while McDo would be favored for their fries, but this is not absolute. It would all boil down to the individual's preferences. It all depends on the person's taste and love for food.
Do you agree? Which do you prefer? Jollibee or McDonald's? Let us know in the comments section below!
Of course, these data and information will only serve as a guide for you in choosing what you prefer in your food so, eat well and live well!
Sources:
Strictly Dumpling. (2019, March 25). Best Fast Food! Jollibee vs. McDonald's in the Philippines [Video]. YouTube. https://www.youtube.com/watch?v=dhly4OHOlgk
Caleon Twins. (2019, July 20). Jollibee vs. McDonald's! Which one is better? [Video]. YouTube. https://www.youtube.com/watch?v=op0y_gM_JS8
Chris Urban. (2017, November 22). Which Fast Food Chicken is best? (Honest Review: KFC vs. Jollibee vs. McDonald's) [Video]. YouTube. https://www.youtube.com/watch?v=f5z2enF-RiI