Tiong Bahru is a historic neighborhood in Singapore known for its unique retro vibe and its bustling wet market. It's a major draw for native foodies and tourists seeking legitimate regional cuisine. Now that Tiong Bahru Hainanese Boneless Chicken Rice is available in the Philippines, its renown will spread further. Let's explore just what the Tiong Bahru menu has to offer.
Here is the latest Tiong Bahru Menu with prices in the Philippines:
Menu
Price

Main Dishes

Hainanese Chicken (Half)
540
Hainanese Chicken (Whole)
540
Roasted Chicken (Half)
980
Roasted Chicken (Whole)
980

Single Servings

Hainanese Chicken Rice (Single Serving)
295
Roasted Chicken Rice (Single Serving)
295
Hainanese Rice (1 Cup)
70
Hainanese Rice (2 Cups)
135
Jasmine Rice
60

Side Dishes

Veggie Fritters
165
Broccoli with Oyster Sauce
240
Bok Choy with Oyster Sauce
220
TB Style Chicken Feet Skin
195
Kailan with Oyster Sauce
230
TB Style Fried Tofu
230
Kikiam
195

Add Ons

Extra Sweet Soy Sauce 40g
30
Extra Chili Ginger Sauce 40 g
30
Extra Ginger Sauce 40g
30
Side Soup
35

Specials

Assorted Platter
485
Fish Tofu
195
Squid Tempura
195
Curry Chicken (Quarter)
380
Chicken Curry (Half)
690
Vegetable Curry
520
Fish Head Curry
888
Fish Tail Curry
888
Mayonnaise Chicken
285
Lemon Chicken
285
Curry Chicken Noodle
250
Chicken Congee with Century Egg
250

Drinks

Avocado Smoothie
130
Ripe Mango Smoothie
130
Ripe Mango Shake
120
Royal
85
Sprite
85
Coke Zero
85
Singaporean Lemon Iced Tea
120
Barley Blend
120
Green Mango Shake
120
Red Bean with Fresh Coconut Milk
130
Coke Regular
85
Distilled Bottled Water 500 ml
55
San Miguel Pale Pilsen
99
San Miguel Light
99
Tiong Bahru Menu
Tiong Bahru is well-known for serving a boneless version of the traditional Hainanese chicken rice dish. They also provide other traditional Singaporean hawker food, such as curries, tofu, and all the other delectable items that contributed to their receipt of the Michelin Bib Gourmand distinction, which is well deserved.
Tiong Bahru Bestsellers
Hainanese Chicken Rice
Make sure you sample some of the Hainanese Chicken Rice while you're in Tiong Bahru since it's legendary. The chicken skin is light and delicate. It virtually melted in the mouth, although it was not as fat as its Singaporean cousin. The chicken is tender but does not have the robust flavor you would have been expecting; nonetheless, the rice more than makes up for this shortfall.
My secret trick is combining the chilies, ginger, and hoisin sauces. You'll get a bite of delicious, real Hainanese Chicken Rice that is truly worthy of being served in Tiong Bahru if you dab the sauce mix over the boneless chicken. Cucumbers and tomatoes provide crispness, while coriander imparts freshness.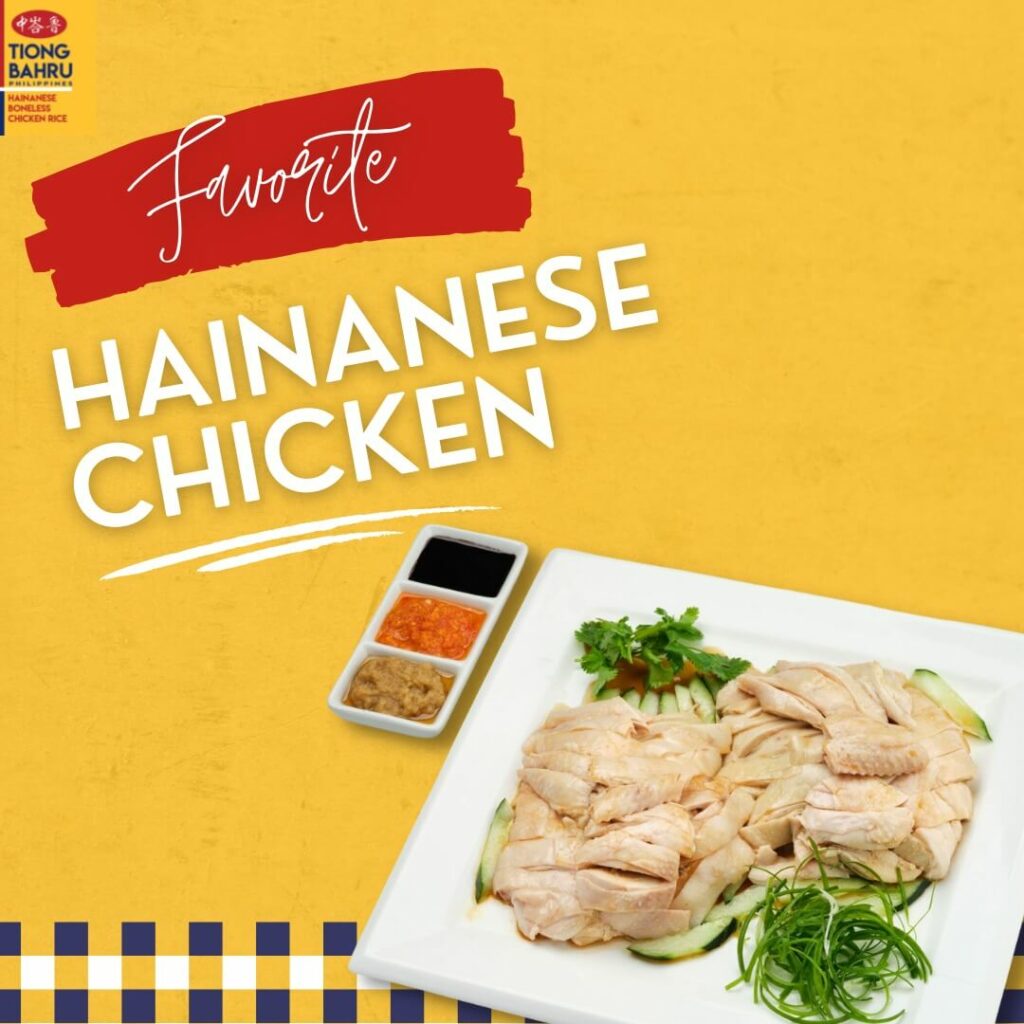 Fish Head Curry
Not all foodies love fish heads. If you're dining in Tiong Bahru, don't knock their Fish Head Curry until you've tried it. 
The fish head is tender and hearty, and it floats in a rich, perfectly thick, and somewhat spicy coconut-based sauce. The veggies and the fried beancurd skin provide unique textures, while the tangy tomatoes round off the dish. It's almost ideal, but for the fact that some may miss the sweetness that is often included in Filipino curries. The steaming rice and gelatin from the fish head will always make for a delicious meal.
Want to be updated on other promos? Subscribe to our newsletter.
Curry Chicken Noodle
Curry Chicken Noodle is another Singaporean staple that you may order here. It is a bowl of noodles served in a curry-flavored broth with chicken. Although Laksa usually steals the show, you should try this one.
The aroma will transport you to the famous hawker centers in Singapore. The broth is best described as silky, flavorful, somewhat salty, and mildly spicy. The noodles are supple, and the chicken is the same kind they use for their chicken rice. The egg, fried beancurd peel and potatoes round out the textural profile. It's one of the best noodle dishes I've tried, and I wholeheartedly recommend you try it out.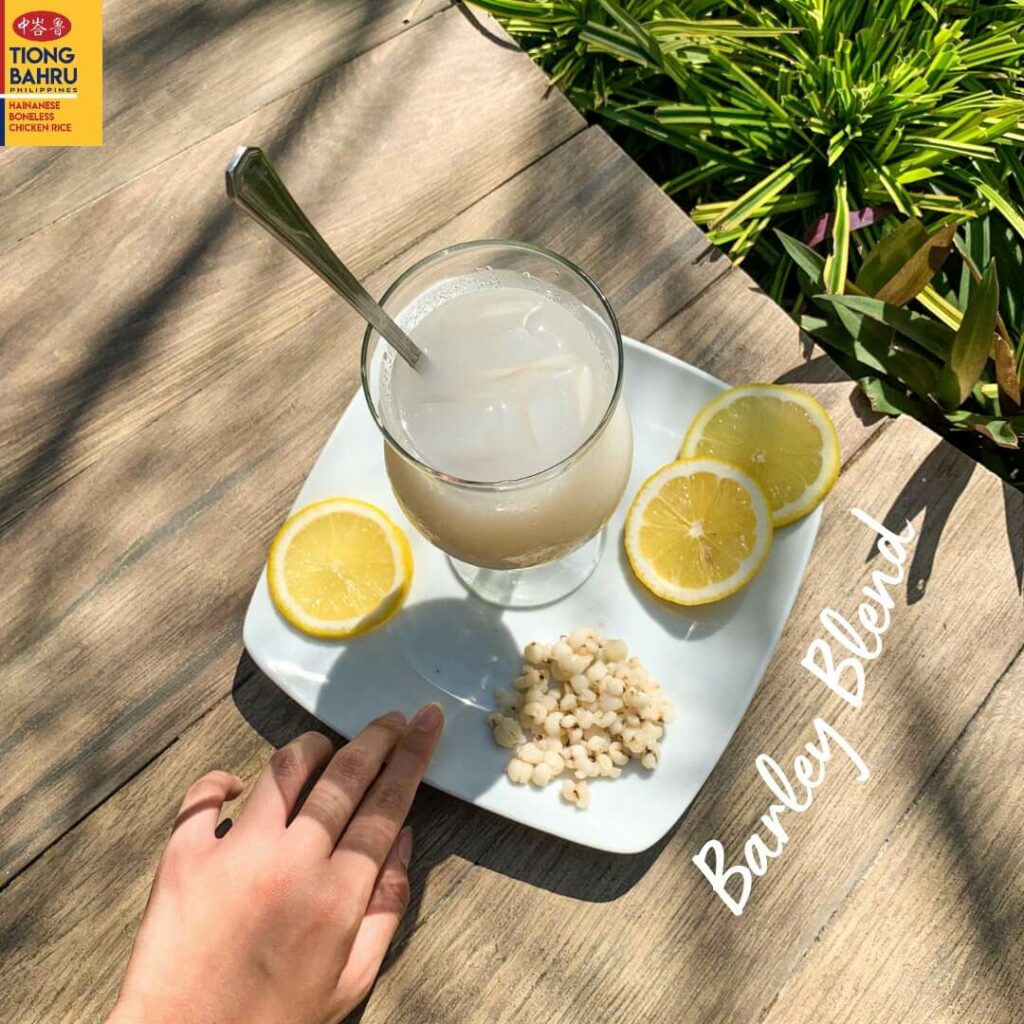 Tiong Bahru Delivery
Tiong Bahru has a website (https://www.tiongbahru.ph/menu) that doubles as an online ordering system, so you may have their excellent food delivered right to your door. You may order your go-to items there and keep tabs on the delivery progress. You can also reach them at 09270249187 or look for them on meal delivery apps like Foodpanda and GrabFood to place an order. Availability might be conditional depending on your location.
Frequently Asked Questions
What payment methods can I use to order through the Tiong Bahru website?
You can use debit cards, VISA and Mastercard credit cards, GCash, or GrabPay. Cash on Delivery is only available after three successful deliveries from the primary address registered on their system.
Is it safe to input my payment details into the website?
Yes. Tiong Bahru accepts payments using the Paymongo portal. With Paymongo, you don't have to worry about fraud since their sophisticated fraud detection engines prevent 99.9% of it.
About Tiong Bahru in the Philippines
Tiong Bahru is Singapore's oldest estate, a charming neighborhood with an unusual blend of old and contemporary. Long lines form daily at TIONG BAHRU HAINANESE BONELESS CHICKEN RICE, honored with a Michelin Bib Gourmand Award for five years running (2017, 2018, 2019, 2021, and 2022).
First established in Singapore by Chefs Koh Kim Hock and Cheong Weng Wah, genuine Singaporean Hawker fare is now available in Manila. In August 2019, it had its first overseas franchise location in the Met Live Mall on the second floor at Macapagal Avenue and EDSA Extension in Pasay City, Philippines.
To further serve its community, Tiong Bahru has opened five new locations in recent years: one in Salcedo Village, Makati; one in Scout Torillo, Quezon City; one in BGC's Uptown Place Mall in Taguig City; one in Pasig City's Estancia East Wing Mall; and one in Muntinlupa City's Alabang Town Center.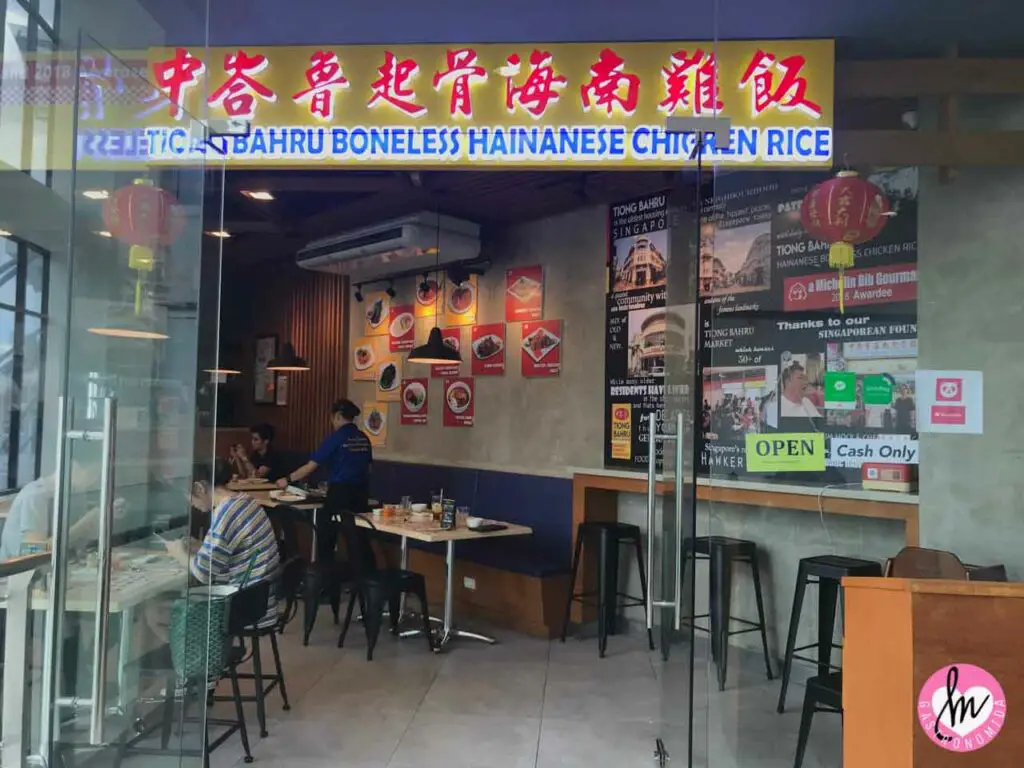 Talk To Tiong Bahru Filipino Staff
Want to know more about the Tiong Bahru Menu in the Philippines? Send their staff a message on social media:
For any more questions you have about the Tiong Bahru menu, leave a comment below.