Amber Golden Chain of Restaurants is a great place to dine. They've got a fantastic menu with plenty of different eating options to choose from.
Here is the latest Ambers menu with prices:
Menu Item
Price

Pancit Dishes

Bihon Guisado
₱60
Canton-Bihon Guisado
₱60
Canton Special
₱60
Mike-Bihon Guisado
₱60
Pancit Put with Toasted Garlic
₱60
Sotanghon Guisado
₱70
Sotanghon-Canton Guisado
₱65
Spaghetti with Meat Sauce
₱70
Spicy Oriental Noodles
₱70
The Original Pancit Maladon
₱60

Appetizer, Soup & Rice

Cheese Sticks
₱150
Hototay Soup
₱170
Lomi Soup
₱100
Sotanghon Soup
₱170
Garlic Fried Rice
₱25
Steamed White Rice
₱22

Chicken Dishes

Buttered Fried Chicken (half)
₱230
Buttered Fried Chicken (whole)
₱370
Chicken Lollipop
₱190
Chicken Teriyaki
₱700
Crispy Chicken Wings
₱180
Garlic Fried Chicken (half)
₱230
Garlic Fried Chicken (whole)
₱370
Golden Fried Chicken (half)
₱200
Golden Fried Chicken (whole)
₱320
Golden Fried Chicken Drumstick
₱180

Vegetable Dishes

Assorted Vegetables with Quail Eggs
₱550
Chopsuey
₱520
Fresh Lumpiang Ubod
₱230
Friend Lumpiang Ubod
₱250

Pork Dishes

Chicharon Bulaklak
₱250
Crispy Pata
₱380
Friend Lumpiang Shanghai
₱50
Lechon Kawali
₱750
Lengua in Mushroom Sauce
₱770
Pork BBQ
₱135
Pork Sisig
₱175

Fish & Seafood Dishes

Calamares
₱230
Fish Fillter with Tartar Sauce
₱700
Sweet & Sour Fish FIllet
₱700

Beef Dishes

Beef Morcon in Tomato Sauce
₱800
Ox Tripe Kare-Kare with Bagoon
₱770
Roasted Beef with Gravy
₱770

Desserts

Pichi Pichi w/ Cheese (12 pieces)
₱78
Pichi Pichi w/ Cheese (20 pieces)
₱130
Pichi Pichi w/ Cheese (40 pieces)
₱260
Pichi Pichi w/ Honey-Roasted Peanuts (12 pieces)
₱₱78
Pichi Pichi w/ Honey-Roasted Peanuts (20 pieces)
₱130
Pichi Pichi w/ Honey-Roasted Peanuts (40 pieces)
₱260
Pichi Pichi w/ Fresh Coconut (12 pieces)
₱72
Pichi Pichi w/ Fresh Coconut (20 pieces)
₱120
Pichi Pichi w/ Fresh Coconut (40 pieces)
₱240
Puto Cheese (6 peices)
₱72
Puto Cheese (9 peices)
₱108
Puto Cheese (12 peices)
₱144

Drinks

Bottled Ice Tea
₱35
Bottle Orange Juice
₱40
Bottled Water
₱15
Regular Soda in Can
₱40
Tetra Juice Drink
₱15
Menu Updates
Ambers has a fantastically loyal customer fan base throughout the Philippines, with much thanks for their delicious menu. In order to keep customers coming back, they're always improving and changing what kind of food they serve.
Here are some photos from the latest menu for you to enjoy:
Best Food On Menu
There is plenty of good food to choose from on the Ambers menu, but if you want to know you're definitely going to eat something delicious, why not order something that's already very popular?
Some of the most popular dishes on their menu include their famous Original Pancit Malabon and their amazing Pichi-Pichi dessert.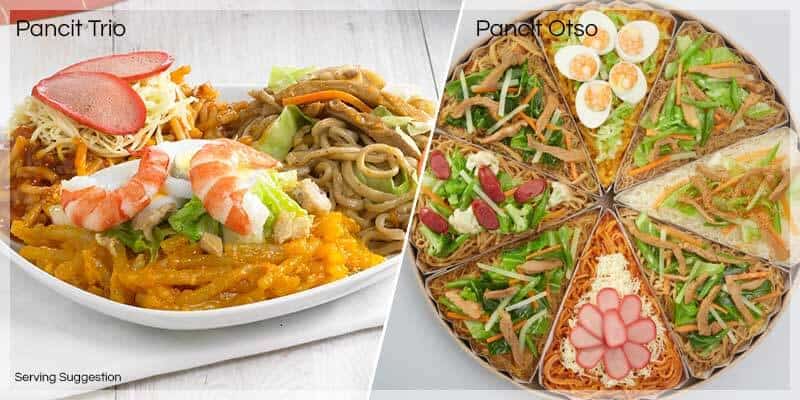 One review even said it was the best in the city:
Best "Pancit Malabon" and "Pichi Pichi" in Muntinlupa. Fast delivery as well. – Chasse Lavin
If you want to try something a little different, many people like their Buttered Fried Chicken. You can get a whole chicken or just a half depending how much you want to eat or if you're ordering for more than one person.
Want to be updated on promos? Subscribe to our newsletter.
Is Ambers Healthy?
Yes, most of the food served on the Amber menu is quite healthy and also delicious.
There are lots and lots of vegetables in many of their dishes and you can also ask for more if you like.
Where Are Ambers Restaurants?
Amber has many locations throughout the Philippines. Today, they have 12 locations where you can eat at an Amber restaurant.
Here are where they're located:
Name
Address
Amber Makati
1324 Filmore St
Manila
Amber Muntinlupa
National Road, Putatan, Muntinlupa, 1772 Metro Manila, Pilipinas
Amber Mandaluyong
19 Epifanio de los Santos Ave, Mandaluyong, Metro Manila
Amber Quezon City
Tomas Morato Ave, Diliman, Quezon City, Metro Manila
Amber Paranaque
8278 Dr Arcadio Santos Ave, San Isidro , Sucat, Parañaque, 1700 Metro Manila
Amber Pasig
Ground Floor, Pelbel Building, 2019 Shaw Blvd, Pasig, Kalakhang Maynila, Pilipinas
Amber Marikina
17 Marietta, Pasig, 1800 Metro Manila
Amber Manila
Corporate Inn Hotel, Kalaw Ave, Ermita, Manila, 1000 Metro Manila
Amber Bacoor
4-258 Emilio Aguinaldo Hwy, Bacoor, Cavite
Amber Las Pinas
481 Alabang–Zapote Road, Almanza Uno, Las Pinas, 1747 Metro Manila
Amber Caloocan City
Rizal Ave EXT.COR 10TH Ave. Grace Park, BRGY 91 2-8, Caloocan, 1114 Metro Manila
Amber Dasmarinas Cavite
Dasca Centre, Zone 1-A, Aguinaldo Highway, Cavite
Read Also: Lola Nena's Menu and Prices
Do People Like The Amber Menu?
They definitely do. There are hundreds of reviews on Google all saying it's one of the best restaurants in the Philippines.
Here are a few:
The best "go to" if you don't want to stress yourself with cooking. – KL DL
Taste is legendary i guess. Old school type of eatery but the taste is awesome. Well trained staff and crew. – Denice Calingacion
One of the best Pancit Malabon I've tasted. A single order of the pansit is heavy on the stomach. Rated 4 stars because Lumpiang ubod is not available from 8pm onwards. – Mikzool Cool
There are many more good review for Amber but too many to show here. Just go and eat at one of their restaurants and you'll be happy 🙂
About Ambers
Amber opened its first restaurant in 1988 in Makati. It's still the only store in Makati and attracts hundreds of customers every day to dine on their delicious menu.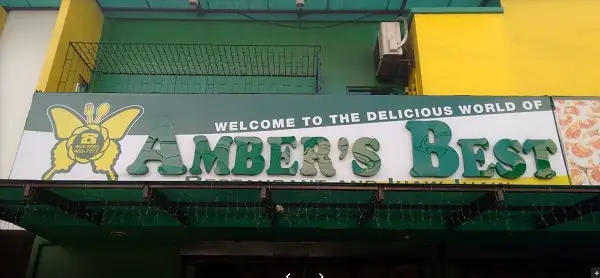 It started as a family business with everyone getting involved, all working very hard to keep the restaurant going. Over time, more and more customers started eating at their restaurant, especially those working in the Makati Business District and nearby areas.
More than 20 years after Amber opened its second store in Muntinlupa, they finally expanded and opened two more nears in Quezon City.
Today, hundreds of people enjoy eating from the Amber menu every day. And always know – if you see a motorcycle rider wearing their famous golden yellow and red uniform, another one of their delicious Pancit or Pichi-Pichi are one it's way to a customer.
Hopefully Amber continues to grow in the Philippines. They offer a delicious menu at great prices.
Talk To Amber Staff
If you want to talk to someone about the Amber menu or have another question for them, you can send them a message on social media:
Otherwise, you can read their FAQs or give their customer care a call on 7748-8888.
We hope you enjoy your food at Amber!