Originally popular just in Quezon City, Eat Fresh Famous Hong Kong Street Food (thankfully just called Eat Fresh) has seen an influx of customers from all over the Metro due to the opening of other locations. This article is going to focus on Eat Fresh Banawe in Quezon City. They're a little hidden, but their enormous sign and always-filled parking lot make them easy to find, particularly during rush hour. Don't be concerned with their tiny exteriors. There's additional seating inside since they know you'll be there after you discover the finest items from the Eat Fresh menu.
Here is the latest Eat Fresh Menu with prices in the Philippines:
Noodles

Birthday Noodles
390
Pancit Canton
350
Beef Noodle Soup
240
Beef Tendon Noodle Soup
240
Beef Wanton Noodle Soup
295
Wanton Noodle Soup
240
Char Kway Teow
280
Hk Style Fried Noodles
85
Laksa
305
Buchi (3pcs)
120

Dimsum

Chicken Feet
125
Asado Bun (Per Piece)
70
Jumbo Siomai (4 Pieces)
160
Asado Siopao (2 Pieces)
150
Hakaw (4 Pieces)
175
Jumbo Bola Bola Siopao
250
Beancurd Roll (3 Pieces)
160
Taosi Spareribs
125

Claypot Rice

Taosi Spareribs Rice
185
Curry Beef Brisket Rice
240
Curry Beef Tendon Rice
240
Beef Brisket Rice
230
Beef Tendon Rice
230
Chinese Sausage w/ Mushroom and Chicken
270
Fish Fillet w/ Garlic
195

Short Orders

Beef Tendon In Bowl
385
Sal;t and Pepper Fish Fillet
320
Beef Brisket and Tendon in Bowl
395
Beef Brisket in Bowl
385
Butter Fried Chicken
295
3 Kinds of Mushroom w/ Vegetables
320
French Beans Minced Pork
360
Chopsuey
360
Salted Egg Chicken
325
Sambal Kangkong
250
Lemon Chicken
295
Eggplant Minced Meat with Salted Fish
320
Salt and Pepper Squid
380
Salt and Pepper Tofu
280
Salted Egg Prawn
455
Sweet and Sour Fish Fillet
320
Salt and Pepper Spareribs
370
Cereal Chicken
325
Seafood Hotpot with Tofu
370
Salt and Pepper Intestine
380
Sweet and Sour Pork
370
Broccoli Garlic
360
Fish Fillet Ampalaya
320
Fried Intestine with Leeks
320
Beef Brisket Ampalaya
395
Beef Brisket Broccoli
395
Cereal Prawn
455

Drinks

Coffee
85
White Gulaman
65
Black Gulaman
65
HK Milk Tea w/ Pearl
115
Milo Dinosaur
150
Coke Products

Congee

Pork Century Egg Congee
180
Bola Bola Congee
180
Fish Fillet Congee
180
Chicken Congee
180

Sticks

Lobster Ball
55
Big Isaw
85
Squid Ball
55
Yakitori (2 sticks)
155
Yakisausage (2 sticks)
175
Fried Wanton
85
Fish Cake
85
Fish Ball
55
Vegimaki
155
Pig Ears
55

Dessert

Pancake Balls
95
Custard Egg Bun
150
Milo Bun (3 pieces)
150
Kaya Bun (3 pieces)
150

Rice

Special Fried Rice
125
Salted Egg Chicken rice
215
Cereal Chicken Rice
215
HK Salted Fish Fried Rice (Good for 2)
250

Frozen

Frozen Asado Siopao (5 pieces)
300
Frozen Hakaw (16 pieces)
620
Frozen Chicken Feet (500g)
350
Frozen Jumbo Siomai (20 pieces)
650
Laksa Kit (Good for 2)
260
Frozen Bola Bola Siopao (5 pieces)
300
Frozen Jumbo Bola Bola
220
Beef Brisket (500g of Meat)
800
Frozen Taosi Spareribs (500g)
500
Fried Wanton (30 pieces)
350
Beef Tendon (500 g of Meat)
800
Frozen Beancurd Roll (12 pieces w/ sauce)
450
Steamed Wanton (25 pieces)
600

Roasting

Asado Bulk
375
HK White Chicken Bulk
220
Roast Pork Combination (Good for 2 to 3)
580
Lechon Macau Bulk
400
Roast Duck Cold Cuts Plate (Good for 2 to 3)
880
Roast Duck Bulk
750
Asado Topping
215
HK Soy Chicken Bulk
220
Lechon Macau Topping
215
White Chicken Topping
215
Double Roast Combo (Except Roast Duck)
235
Soy Chicken Topping
215
Roast Duck Topping
355
Roast Duck + 1 Roast Combo
375
Century Egg with Jelly Fish
280
Eat Fresh Menu
The Banawe neighborhood is very fond of restaurants that are influenced by the Asian tradition of street cuisine. Eat Fresh is a restaurant in Banawe that provides comfort cuisine inspired by Hong Kong and Singapore. Some of the dishes served here include delicious and reasonably priced dim sum, street food and clay pot rice toppings, curries, fried noodles, and more.
Eat Fresh Bestsellers
Listed below are some of the bestselling items from the Eat Fresh Menu.
Claypot Rice
It would be foolish to wait for a seat at Eat Fresh without trying out their specialty: the claypot rice dishes. It's packed with umami flavor, but not too rich that it will spoil your appetite. The best ones to get are our favorite Beef Tendon, Curry Beef Brisket, and Salted Fish & Minced Pork. However, word of caution: these claypot rice dishes are good for two to three people. We ordered one for each person our first time and while delicious, it was a tough task to finish it all. The Beef Tendon can be a bit chewy, but it's well worth the effort.
Laksa
Another absolute must-have is their Laksa. They serve it piping hot, so be careful. This noodle dish is so good that if you've ever been to Hong Kong, you can attest that it's almost as good as the ones served there. The toppings are generous, as well. If you're like me and not crazy for all things spicy, then you'll be happy to know that the spice level is quite bearable. However, you can always ask them to make it spicier if that's your preference. Just like most of their offerings, this dish is also good for two people.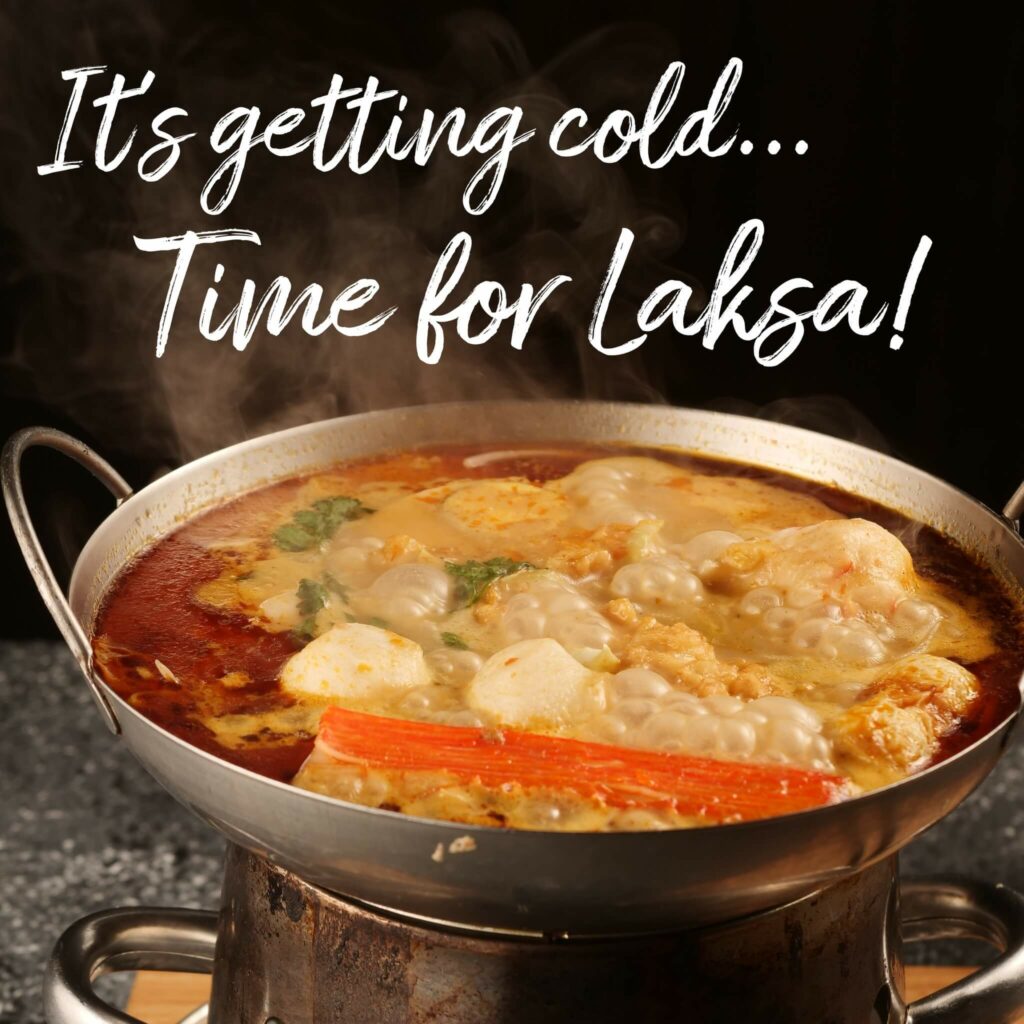 You can also try Bugis's Laksa!
Want to be updated on other promos? Subscribe to our newsletter.
Hong Kong Style Fried Noodles
If you're a big believer in the saying that simplicity is beauty, then this dish will surely tickle your fancy. Eat Fresh's Hong Kong style is an absolutely stunning example that good food doesn't have to be complicated. This noodle dish is basically bean sprouts, fried noodles, and spices all tossed in sesame oil. Pair this with your favorite dim sum and a splash of chili oil, then you're in for a real treat.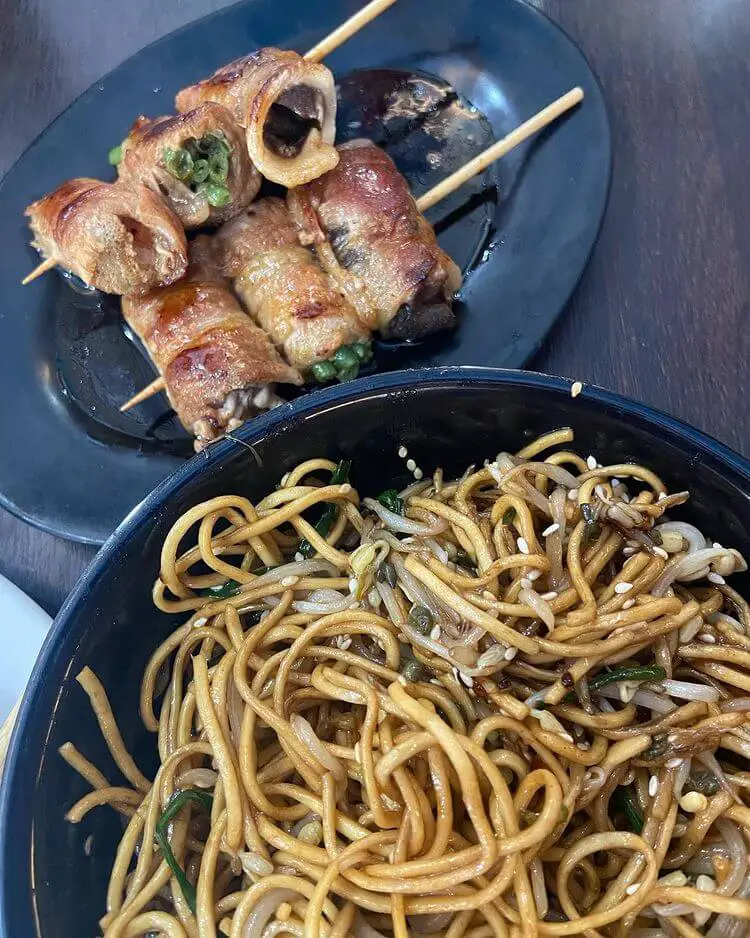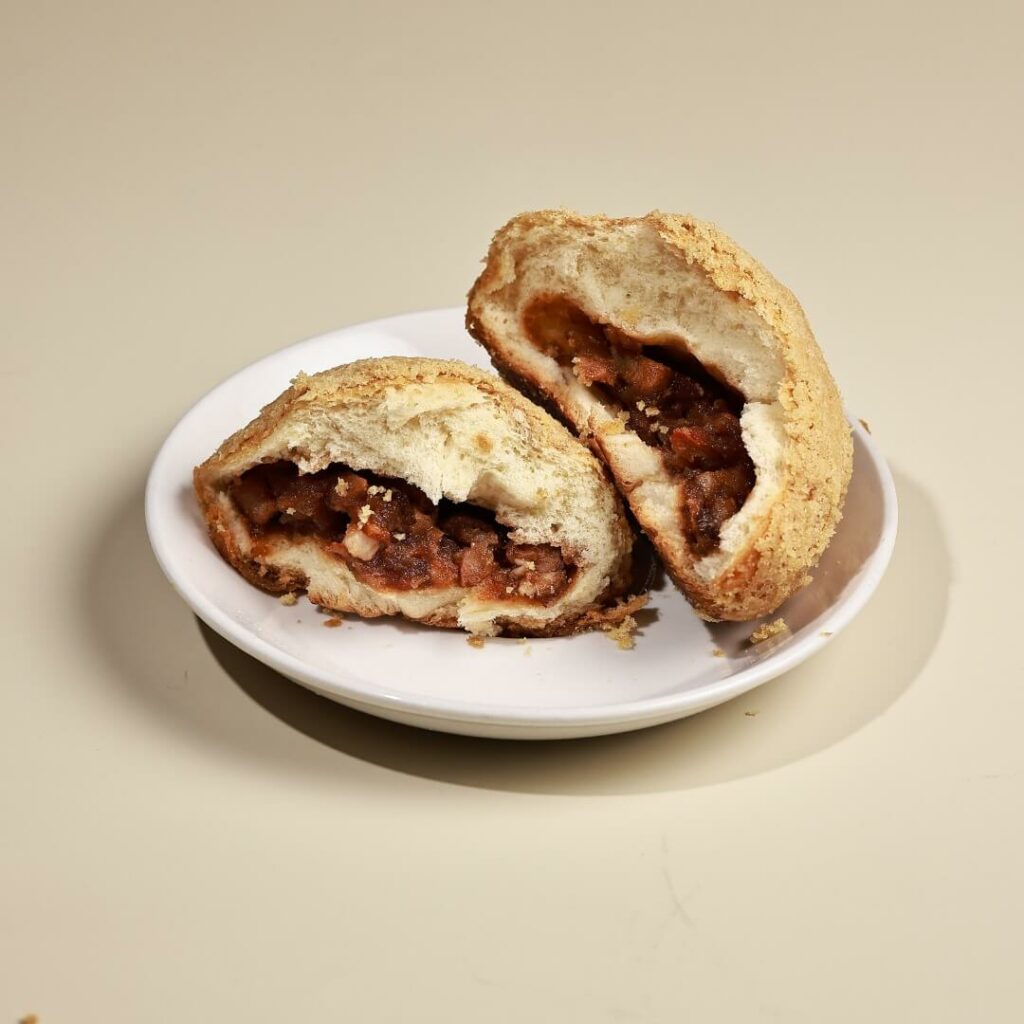 Eat Fresh Delivery
Yes, you can have your Eat Fresh favorites delivered to your home. You can use third-party delivery apps like PickUp PH, foodpanda, or GrabFood. However, keep in mind that not all of their branches are accessible through delivery. If there's a branch near you that can cater to your craving, it should appear on your app of choice.
Frequently Asked Questions
Does Eat Fresh have a San Juan branch?
In a Facebook post dated March 28, 2023, Eat Fresh verified that there was no San Juan location. The Eat Fresh franchise in San Juan, Puerto Rico, is no longer owned or operated by The Eat Fresh Group as of October 2020.  Their Facebook page was created in 2016, but as of 2021, it seems to have been abandoned. The San Juan branch has since been quiet about this issue, furthering the curiosity of the masses.
How many official Eat Fresh branches are there?
As of writing, there are seven operation branches (Marikina, BF Homes, Don Antonio, Pasig, Malate, Katipunan, and Banawe) and one branch in Bicuta that is soon to open. 
About Eat Fresh in the Philippines
The original Eat Fresh location started in 2005 as a small dining establishment on Masangkay Street in Binondo. It gained instant notoriety for serving authentic Hong Kong-style food that was not only tasty and cheap but also of the highest quality. Since then, it has spread into eight other sites, with the well-known Banawe branch being one of the most popular choices for customers.
Talk To Eat Fresh Filipino Staff
Want to know more about the Eat Fresh Menu in the Philippines? Send their staff a message on social media:
For any more questions you have about the Eat Fresh menu, leave a comment below.