Shawarma has swiftly gained popularity in Manila, rivaling the fame of burgers, and it has undergone delightful adaptations to satisfy Filipino taste buds. Turks stand out among the numerous shawarma chains, achieving a success comparable to Jollibee's triumph with burgers and infusing shawarma with a distinct Filipino essence. Take a glimpse at the Turks menu, featuring a selection of their highly sought-after specialties.
Here is the latest Turks Menu with prices in the Philippines:
Menu
Price

Wraps

Beef Pita Wrap
85
Beef Kebab Wrap
90
Beef Small Wrap
65
Chicken Pita Wrap
85
Chicken Kebab Wrap
90
Chicken Small Wrap
65
Hotdog Wrap
90

Rice Meals

Beef Rice Meal
135
Beef Kebab Rice
155
Beef Rice Bowl
90
Beef Steak Rice
245
Chicken Rice Meal
135
Chicken Kebab Rice
155
Chicken Rice Bowl
90
Chicken Steak Rice
185
Hotdog Rice
155

Platter Meals

Beef and Chicken Platter Meal
215
Chicken and Kebab Platter Meal
215
Beef and Kebab Platter Meal
215

Combo Meals

Combo Meal A
Rice Bowl and Small Wrap
145
Comobo Meal B
Turks Wrap and Small Wrap
145

Add-ons

Cheddar Cheese
15
Bottled Water
20
Soda in Can
52
Bottled Soda
25
Turks Fries
40
Extra Rice
25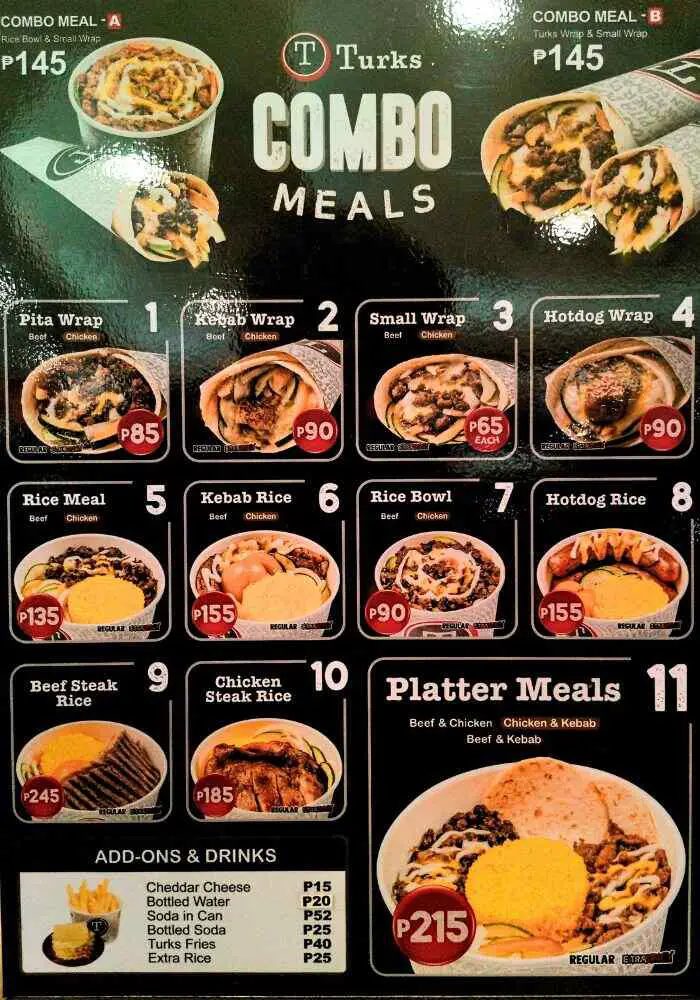 The unique and carefully crafted recipe of Turks Shawarma products is a source of pride for the company. Their offerings stand out in the market with a flavor profile that has captured the Filipino palate. A delightful combination of premium meat, crisp vegetables, signature sauces, and freshly baked pita bread create a perfect harmony of tastes in every bite. It's easy to see why Turks Shawarma's Pita Wraps are a much-loved and long-lasting customer favorite.
Turks Best Sellers
Below are some of the crowd-favorites on Turk's Menu.
Beef Pita Wrap
The Beef Pita Wrap is a beloved favorite, offering pure, succulent beef infused with their secret recipe. Imagine the perfect fusion of flavors: tender beef, refreshing cucumber, juicy tomato, and zesty onion. Enhanced with layers of garlic sauce, creamy cheese sauce, and a spicy kick, it's all wrapped in warm pita bread. It's a flavor masterpiece meticulously crafted to perfection.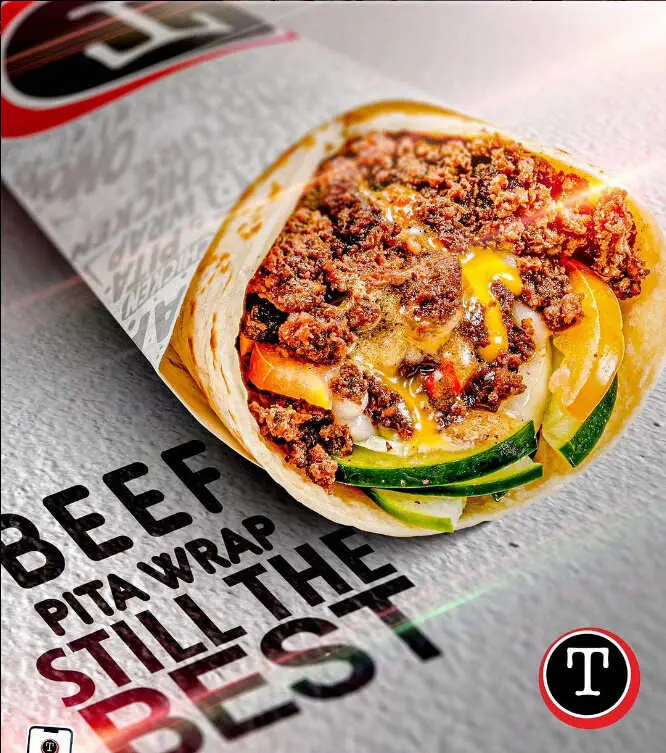 Chicken Pita Wrap
Enjoy the freshness and protein-packed goodness of these healthy chicken pitas. With every bite, savor the expertly stacked ingredients on soft pita bread. Suitable for lunch or dinner, these mouth-watering pitas provide a satisfying blend of flavors. Picture the crisp cucumber and juicy tomato working together for a truly gratifying experience. Treat yourself to these wholesome and delicious pitas that leave you fully satisfied.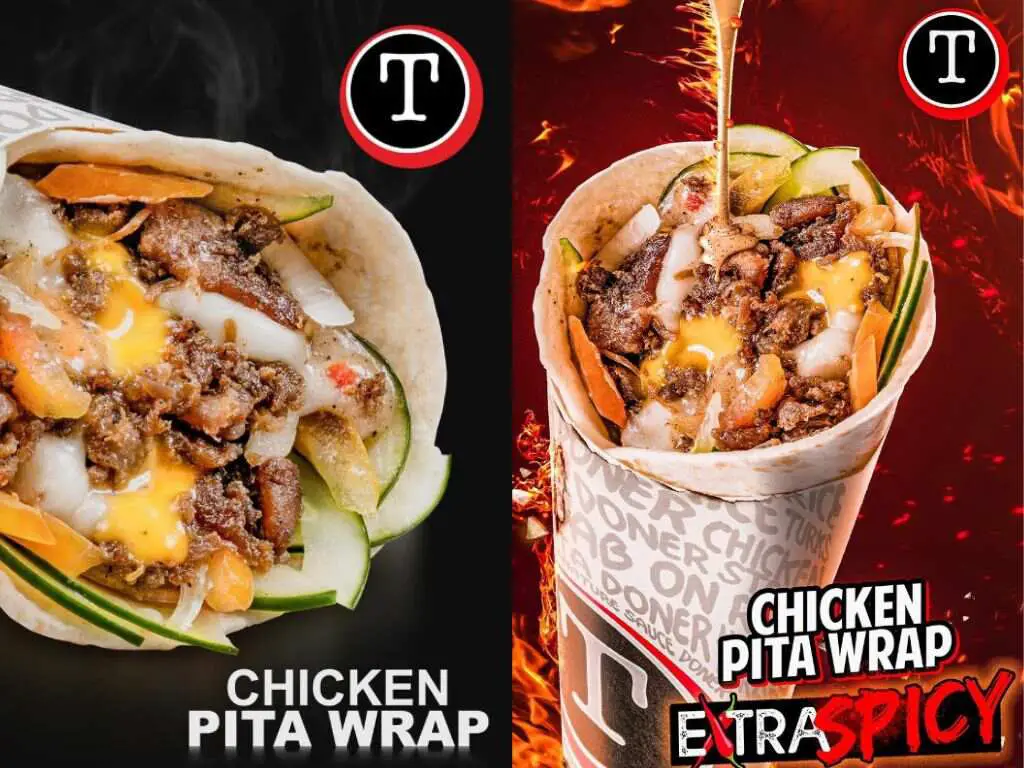 Want to be updated on other promos? Subscribe to our newsletter.
Kebab Rice
The Beef Kebab Rice features all the goodness of the Beef Pita Wrap, but instead of a soft, pillowy pita, it comes with soft, fragrant rice. The signature Turks doner recipe still shines in the kebab strips and is accentuated by the freshness of cucumber, juiciness of tomato, and zesty kick of onion. Adding to that is a helpful drizzle of delightful toppings of creamy garlic sauce, velvety cheese sauce, and — if you're a spicy food fan — some fiery hot sauce.  This masterpiece combines textures and tastes for an affordable yet unforgettable dining experience.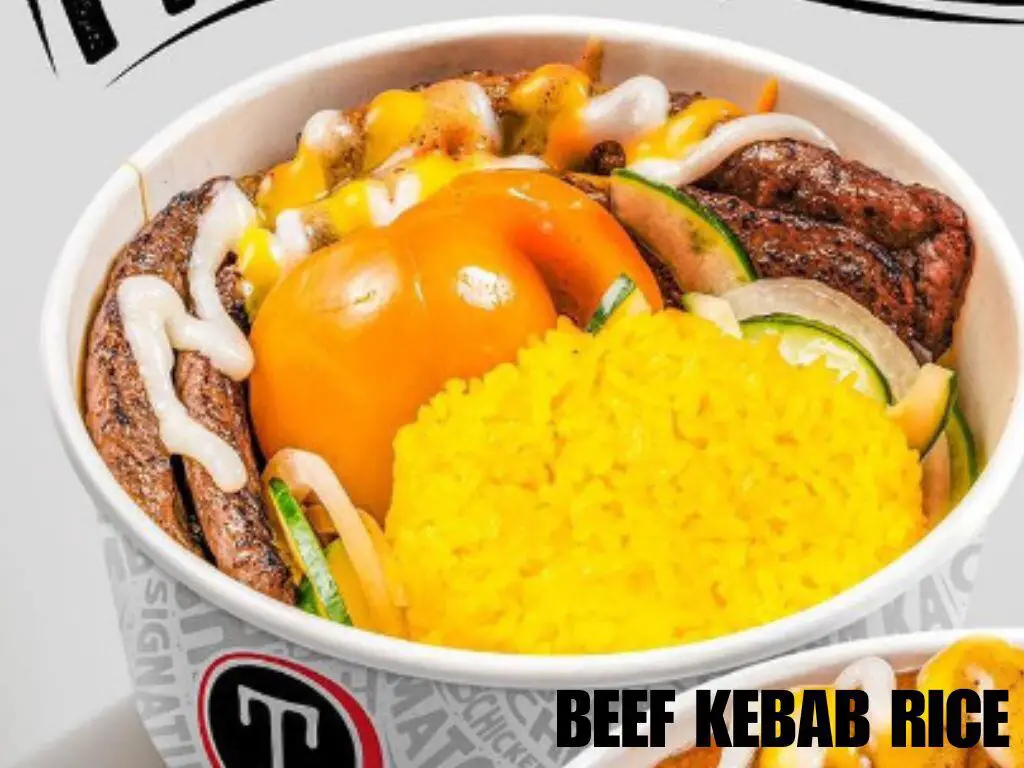 Turks Delivery
Satisfy your cravings with a single tap. Order your favorite Turks meal effortlessly through the Grabfood or Foodpanda app and enjoy it from the comfort of your home. Remember that restaurant availability, delivery time, and fees may vary depending on your location.
Frequently Asked Questions
How many branches does Turks have?
Like a culinary wildfire, Turks has rapidly expanded from its initial triumph as a single branch in Metro Manila to ignite over 600 branches nationwide and is now poised to conquer new territories on the global stage.
About Turks in the Philippines
Owned by Zenarosa Food Corporation, led by Mr. Gem L. Zeñarosa as President and CEO, Turks began in 2007 as a food cart in SM City Sta. Mesa Food court, Quezon City. Specializing in freshly cooked beef pita wraps made to order, Turks has rapidly expanded to over 600 branches nationwide as of April 2022. It currently holds the top position in its industry, boasting impressive annual sales.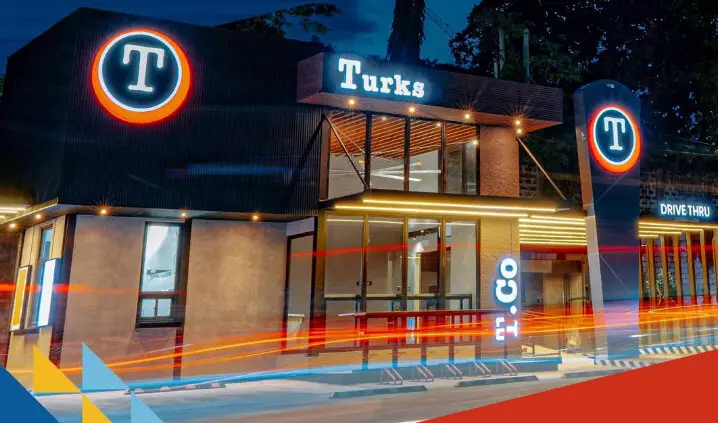 Talk To Turks Filipino Staff
Want to know more about the Turks menu in the Philippines? Send their staff a message on social media:
For any more questions you have about the Turks menu, leave a comment below.