Have you heard about "merienda"? As Filipinos, we couldn't deny our love for food. No matter where we go, we tend to look for the best food available in the area to try out ourselves. Even when we are working or doing something, we will find something to chew on as we progress with our tasks.
Food is an essential part of our culture as Filipinos. It is our symbol of love; we prepare food for our loved ones, making sure that they have enough energy to go out and about. Since the Philippines is composed of numerous colorful cultures, food helps us define who we are and where we belong. Food also helps us bridge our differences.
Merienda is a light meal that we consume a few hours after lunch and before dinner. Filipinos strictly adhere to merienda to the point that schools, companies, and colleges set a 15-minute break for merienda.
What is Merienda?
Merienda normally falls between 3 to 5 in the afternoon, the time when we already digested our lunch. Merienda is referred to as a light meal or snack partnered with a refreshing beverage or hot coffee. Some of the most common Filipino meriendas that we treat ourselves with are pichi pichi, ensaymada, halo-halo, pandesal, and many more!
Since the Philippines has a wide variety of food to offer, choosing a merienda can be a challenge. Allow us to help you pick the perfect merienda!
If you're looking for some merienda ideas, we're here to help you!
Pinoy Merienda Ideas Available for Delivery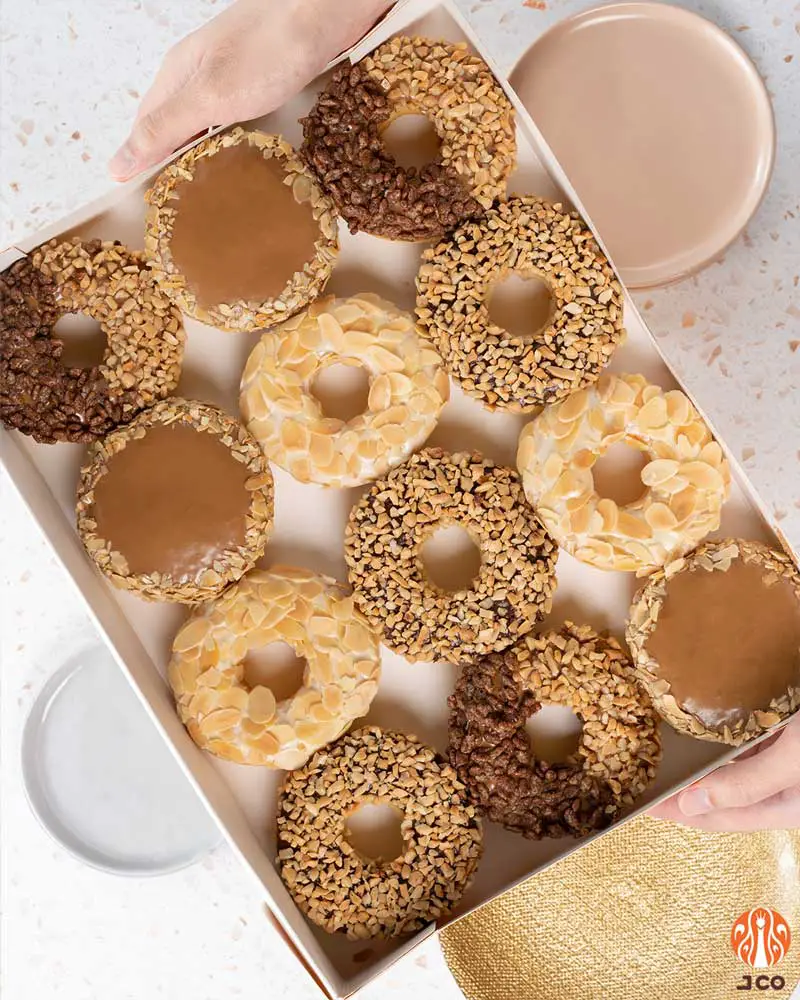 If you are looking for a sweet merienda, then J.Co Donuts is the best choice for you!
J.Co Donuts and Coffee is one of the most popular international cafés in the Philippines. J.Co offers Donuts and Coffee which are both loved by Filipinos. J.Co did a great job in crafting their donuts. They offer freshly made-from-scratch donuts that are soft, fluffy, and will melt in your mouth in all their glorious choices! From glazed to sprinkled donuts, what could go wrong?
Aside from that, J.Co Donuts are crafted with the finest ingredients that will make you crave more. Because J.Co believes that there is no shortcut when it comes to making donuts. It should be made with a meticulous process of care and love. What else is best partnered with donuts? It's coffee. No matter what you choose from their donut selections, it will be heavenly when partnered with their delicious coffee.  
Amber Golden Plate Restaurant is one of the well-known restaurants in Metro Manila, Philippines. Amber is a family-owned business that was established in 1988. They offer a wide variety of affordable Filipino dishes that anyone can enjoy. One of their famous items on the menu is the pichi pichi.
Pichi pichi is a Filipino dessert made from balled steamed cassava flour mixed with sugar and lye. This delicious dessert was from the province of Quezon, Philippines. Aside from it being served as dessert, pichi pichi is also widely known as a merienda.
Pichi pichi proves how much Filipinos love dessert and other sweet foods. If you are craving Filipino food that will satisfy your hunger, Amber's pichi pichi is a wonderful choice for you!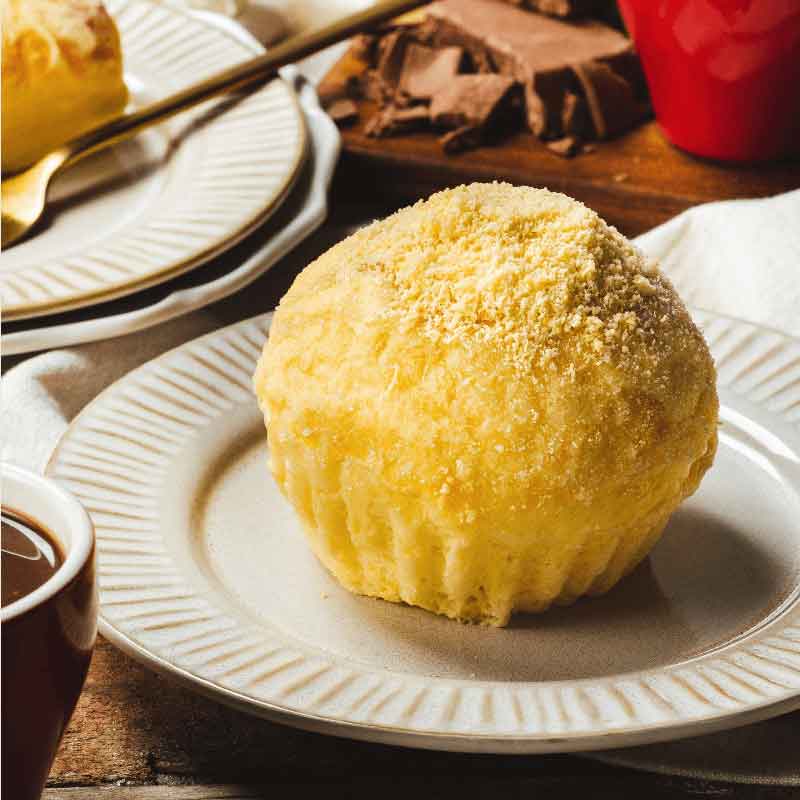 Have you heard about Mary Grace Café? It is one of the popular cafés in the Philippines that offers delicious bread and pastries. Owned by Mary Grace Dimacali who fell in love with the art of making pastries. Ensaymada was one of their first products until they expanded and established their first café.
Now, Mary Grace's menu is made of delicious meals that taste like home. From celebration cakes to premium coffee and teas. Mary Grace Ensaymada is made from scratch soft, delicate, and pure homemade. Ensaymadas is one of the wonderful things that Filipinos adapted from the Spaniards. It is one of the classic merienda favorites, with its fluffy texture, and slightly sweet and cheesy taste, you'll surely crave more!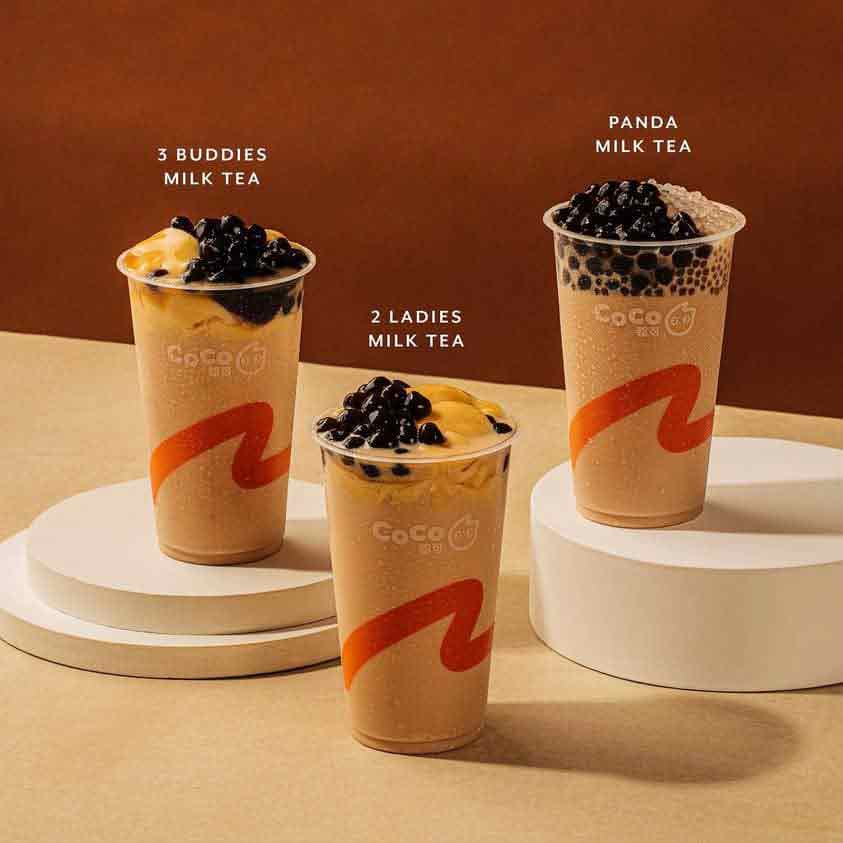 Milk teas are the go-to refreshers nowadays. Even our elders are enjoying their occasional milk tea afternoons. Just like its name, milk teas are made from tea added with milk that smooths out the taste of the tea. If you're feeling hot and looking for something to quench your thirst, grab yourself a milk tea from Coco.
Coco Fresh Tea and Juice is one of the international companies that offers bubble tea in the Philippines. They cover a wide selection of milk tea ranging from seasonal to fresh teas. Not just that, you also have the liberty of choosing your drink's level of sweetness. Making your milk tea more personalized and perfect to your liking.
Given the weather situation in the Philippines, milk teas are one of the best options during merienda. Don't forget to choose your favorite sinkers!
5.      Halo Halo from Lola Bebangs
Since the Philippines is a tropical country and only experiences two seasons. Most Filipinos opt for something cold that will ease the heat they're feeling and the perfect thing for that is the Halo-halo!
Halo-halo is a Filipino dessert usually served in a tall clear glass with a long spoon that will allow you to mix all the ingredients conveniently. Halo-halo is made of shaved ice, milk, various fruits and beans, sago, Leche flan, and ube! Halo-halo is popular during summer since it helps Filipinos quench their thirst and cool down their body temperature. The various ingredients used in the Halo-halo make it unique as they complement each other once mixed with the shaved ice and milk.
Since merienda is normally a few hours after lunch, it is most likely to be hot and halo halo is the best thing that you could ever have. Refresh yourself and grab that delicious halo halo from Lola Bebangs to ease the heat.
6.      Buko Pandan Salad from Nathaniel's
Looking for a buko pandan salad? Nathaniel's got you covered!
Nathaniel's Bakeshop is a restaurant that offers a wide range of delicious yet affordable food. They offer merienda selections such as kakanin, puto pao, siopao, and buko pandan salad! Nathaniel is tagged as the Pampanga's Famous Buko Pandan Salad.
Buko pandan salad is a Filipino cold dessert made of cubed jelly, coconut strips, and cream infused with pandan flavoring. Sago and kaong are sometimes added to add more texture and variety to the salad. Since it is best served cold, buko pandan will help you lower your body temperature during a hot summer afternoon. Buko pandan salad is a staple in every gathering and celebration in the Philippines and is also a common merienda. This delicious dessert originated from the beautiful province of Bohol and is one of the popular desserts across the archipelago.
Indulge yourself with a delicious merienda and get Nathaniel's Buko Pandan Salad!
7.      Pesto Cheese Pandesal from Pan de Manila
Pan de Manila is known for its delicious bread and pastries. Pan de Manila's bread is freshly made every day from scratch using the best quality ingredients. Their pandesals are the comfort food every Filipino would never get tired of eating.
Pandesal is a Filipino bread commonly served during breakfast and merienda. It is made of flour, yeast, oil, sugar, and salt. But with Pan de Manila's innovation, they decided to include the Filipino's favorite pandesal stuffing, which is cheese! Imagine yourself directly eating pandesal without the need to add stuffing inside. All you have to do is enjoy your pandesal. You can also pair your pesto cheese pandesal with Pan de Manila's hot beverage! It will be a pair made in heaven, perfect for the rainy days ahead!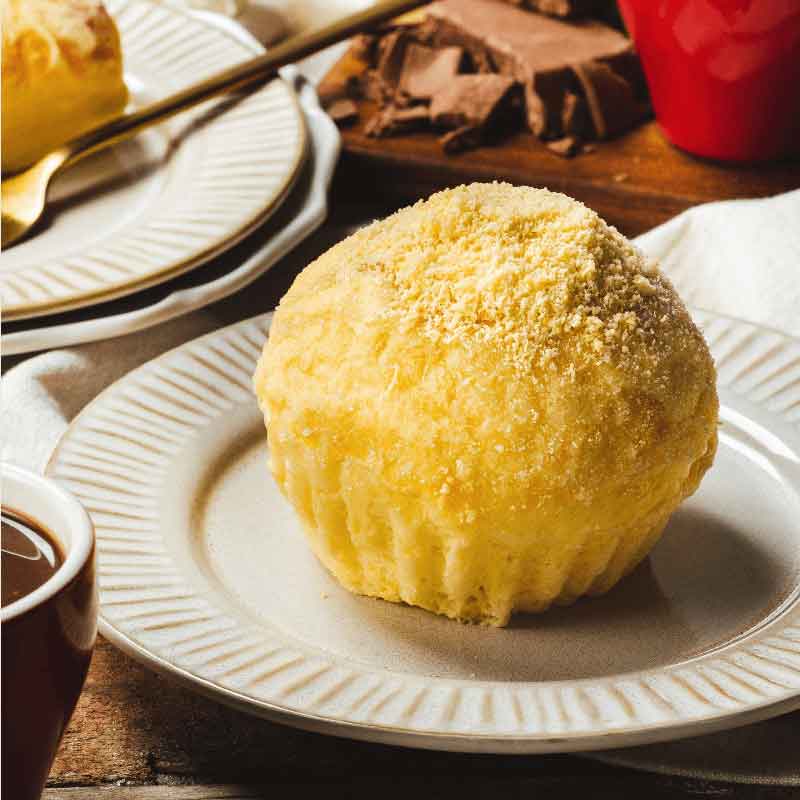 Another Filipino favorite ensaymada is the Red Ribbon's Cheesy Ensaymada. Imagine a soft, and fluffy ensaymada but make it cheesier!
Red Ribbon is a Filipino-owned bakeshop that started as a hobby-induced business. Red Ribbon has been one of the go-to bakeries of every Filipino during get-togethers and celebrations. They offer a wide selection of bread and pastries from ensaymada to celebration cakes! Red Ribbon provides every Filipino a delicious yet affordable bread and pastries, making them one of the top choices of Filipinos whenever they crave a delicious pastry and cake.
If you are looking for a snack that will satisfy your hunger and is budget-friendly, the Red Ribbon's Cheesy Ensaymada is the perfect choice for you!
Looking for something heavy on your tummy? Try Pancake House's fried chicken and spaghetti.
The Pancake House is one of the brands under the Max's Group Inc. providing Filipinos the comfort food they crave. Pancake House's fried chicken and spaghetti will not only make your tummy full, but it will also make your heart full. Pancake House is committed to making you feel at home with its food that will remind you how it feels to be at home.
Fried chicken and spaghetti can never go wrong. Perfect for celebrations or even a casual merienda. Pair it with your favorite beverage then you are good to go!
Subscribe to our newsletter!
Filipinos love their food, and merienda is one of the most awaited times of the day as we use it to indulge ourselves with various snacks that represent our culture and tradition. It is also a perfect time to discover a new food brought into our country where we add our personalization to it, to make it ours. There are numerous choices available for merienda, and they are undoubtedly delicious. So, what are you waiting for? Make your merienda more exciting by trying out different foods and pairing them together!